The DCMS's inquiry into the impact of streaming on the music economy is out
If you follow this radio show (currently on hiatus as it is) or even hang around this blog, you might know that we've been talking about the economics of music streaming for quite a while. It's now been known for a while that music streaming, initially introduced under the pretext of saving music from the jaws of piracy, has done little other than replacing piracy and making it a legal source of income—for everyone except those who create the music itself.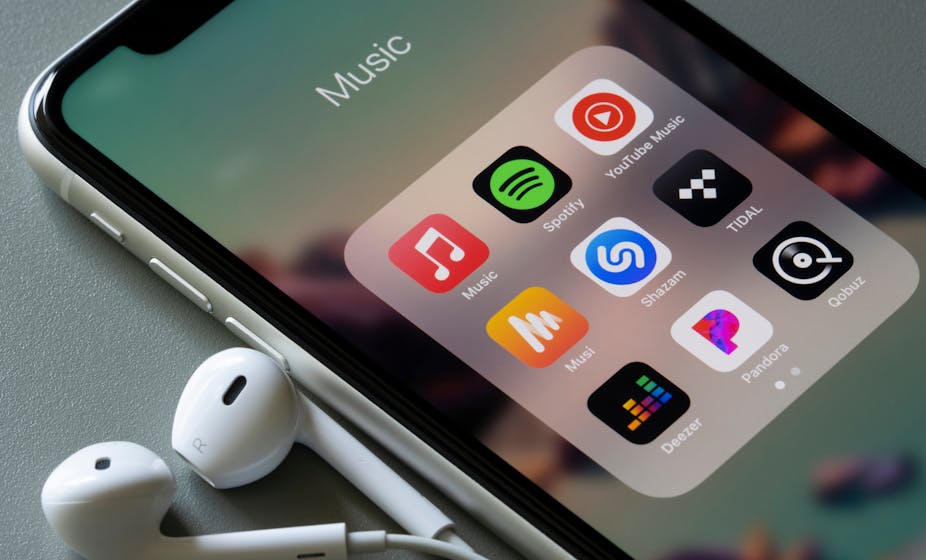 In the UK, the Broken Record campaign amplified concerned voices of musicians successful enough to be known but curiously unable to pay their rents supporting themselves solely on the money made from playing live shows. As touring ground to a halt with the pandemic gripping the world last year, musicians made it known that the other, traditional source of revenue for musicians, the recordings of their music itself, was paying them pittance, largely owing to the minuscule payouts from streaming, which is the dominant mode of music listening across the whole world nearly. The campaign made enough noise that the British government's Digital, Culture, Media and Sport Select Committee (DCMS) decided to closely examine the economic mechanics of the streaming industry in music.
Six months of hearing evidence and questioning labels and streaming services heads later, the DCMS has released findings from its inquiry into the impact that streaming has had on musicians, and it is scathing. It agrees with most of the points that artists have been raising (particularly in the last year or so). Here is a short recap of it by the BBC,
MPs call for complete reset of music streaming to ensure fair pay for artists The music industry is weighted against artists, who see "pitiful returns" from streaming, MPs say. BBC News
Labour MP Kevin Brennan also posted his recap of the report on his Twitter. He has been pushing a private member's bill to amend the UK digital copyright laws to treat streams the same way music used in TV and radio is, where the royalties are split 50-50 with labels and artists (equitable remuneration), and was also involved with the committee that heard evidence from musicians earlier and that cross-examined streaming and record labels' UK bosses, in the lead up to this conclusion.
Some of the committee's other recommendations were:
Musicians and songwriters should be allowed to reclaim the rights to their work from labels after a set period of time.
Artists should be given the right to adjust their contract if their work is successful beyond the remuneration they received.
The government should explore ways to ensure songwriters, who receive minimal streaming royalties, can have sustainable careers.
Curators who make playlists on services like Spotify and Apple Music should adhere to a "code of conduct" to avoid bribes and favouritism.
The government should require publishers and royalty societies to inform artists about how much money is flowing through the system.
Warner and Universal Music should follow Sony's example, and cancel their artists' historical debts
(Sony recently announced it was dropping unrecouped remuneration for its legacy artists. It kind of goes without saying, but it just goes to show again that the record labels really… don't need 70 years worth of 80% of your income. They don't. It's not a "risky investment into undecided talent", it's exploitation. Don't listen to the BPI, they're talking through their arses about this (again). I bring up the BPI because the BBC have quoted their "cautious" response to the inquiry and they're too polite to point out this isn't the first time the BPI have spouted this clownery under the guise of defending "risky investment" into talent; if you don't say the same of traditional investments then it shouldn't hold water here either.)
Some of the standout stats which were shocking to me were that:
80% of music consumption in the UK came from streaming.

There is no alternative. For a streaming company to shirk responsibility and say people can just "opt out" is a barefaced lie, and streaming is not a level playing field.
I know YouTube pays out the lowest rates for music (less than 0.05p—not pounds, pence), but YouTube makes up 51% of music streaming, while it paid only 7% out to musicians.
MusicAlly, whose ill-fated interview with Spotify's CEO last June also gave a lot of push to the strive for equitable remuneration, covered the inquiry as well.
Tom Gray, the musician behind the Broken Record campaign that played a big part in an investigation like this ever being conducted, also found that the inquiry confirmed what musicians had been saying all along about the paltry payouts from streaming.
In general, Tom Gray is someone you should follow if you want to keep up with the ongoing issue of fair payments and royalties in music, and his Broken Record campaign.
---
It remains to be seen what the larger impact of the committee's recommendations will be, Spotify has always felt to me like a company enjoying the 7-day free-trial version of exploitation benefits. It's well known to anyone familiar with the history of music technology, or even tech in general, that laws are always about 10 years behind existing technology. We saw this happen with sampling as well, for example, where record labels were suing left, right and centre but the courts didn't have a unanimous definition for what legally constituted a sample.
Spotify felt to me like a company whose 5-year plan was to make a profit off the fact that we don't yet have a legal definition for a stream, and it's starting to feel like the law is somewhat catching up. Of course, any changes will only be applied to payment in the UK, but such decisions are known to ripple around the world (see for example, Australia's legal suit against Google and Facebook over payment of royalties to news publishers whose articles both companies used for little compensation, as Google news results and the Facebook news feed, has been followed by the EU suing Google €500 billion for failing to negotiate a fair deal with news publishers there in the 2 months it was allotted to do so)
Musicians have also been exploring alternatives to traditional streaming in the meanwhile, such as using Spotify as a sort of window shopping facilitator by putting up a few singles on Spotify, while making the rest of the album available to purchase on sites such as Bandcamp (and if you hang around our radio show, you're probably tired of hearing us talk about how much we love Bandcamp).
Some artists forayed into the recent NFT boom (*terms and conditions, including heavy solicitor fees adding in many cases an extra $80 to your album purchase, plus a hefty environmental fee because blockchains are energy guzzlers, apply), others have turned to a few new streaming services trying out the user-centric model, where your subscription fees get divided amongst only the artists you listen to (Sonstream is one), or alternative models like the stream-to-own (Resonate). Some are even turning to Kickstarters and Patreons. The founder and CEO of streaming company Pandora suggested to me that going forward, artists could look to basically digitalise and monetise live and alternative recordings to work around the dictations of record labels.
Still, even as many different examples pop up demonstrating the callousness and lack of regard for the health of the music industry by those who profit off it the most (see: co-founder of Spotify's recent claim that Spotify wasn't made with the intention of paying artists, only distributing music, aka rebranded piracy), it's nice to see some accountability finally come into the wild west that streaming has been for better part of a decade.
If you're interested, you really should read the entire report, which is available as a PDF on the parliament website here: https://committees.parliament.uk/publications/6739/documents/71977/default/
I'm hopeful about this!
---
As lockdown grinds the live music industry to a halt, many artists face uncertainty as their major source of livelihood, tours, virtually disappeared overnight. Consider supporting artists by directly purchasing their music instead of streaming them through third-party apps that do not pay musicians (Follow the #BrokenRecord hashtag and Mr. Tom Gray on Twitter to know more). Support the independent music scene if you can!
---
Catch What The Punk?! on your radio every Monday night from 9 to 10 PM! We bring you the quirky, the happy, the weird, and the rebellious sides of punk music, all in the space of an hour of short, intense, yet sometimes long and spacey, punk and punk-adjacent music. Tune in on 101.9 FM in the Kingston area, or online at cfrc.ca!
(Did you know? Our FM signal covers the greater Kingston, Ontario area, reaching from Belleville to Brockville and Westport to Watertown, NY!)
Missed a show? Catch up on the archives at cfrc.ca! Shows are available in the archives for three months from broadcast date.
Have feedback? Let us know! Email wtp@cfrc.ca, or give us a call on our station, and we'll be happy to chat to you! (We're not there, don't phone in, unless you hate loose change)